Planbook 4.2 for Mac Released
Planbook 4.2 (for Mac) is now available!
Planbook 4.2 fixes a few bugs, adds a couple of new features and (most notably) adds a new icon for the application and documents.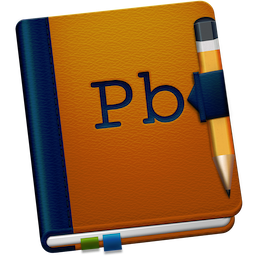 New Features

Finally, a new modern icon (retina-ready).
You can now restart a rotating schedule at any point in the year. After a long break, you can force Planbook to restart your schedule on a particular day of your rotation upon returning to school.
Keyboard shortcuts for http://www.planbookconnect.com syncing.
When adding a new assignment, it's selected for quick editing.
Documents should open much more quickly.

Bug Fixes

Resolves issue attaching files from Dropbox on a different computer.
Resolves issue publishing to HTML when files attached to the document include special characters.
Resolves issue where copied/pasted lessons might require re-authorizing access to the file (10.7+).
Resolves issue using library lessons with attachments.

Availability
Planbook 4.2 for Mac is available now for all customers who purchased Planbook directly from http://www.hellmansoft.com. You can get the update through the use of the auto-updater (found in the Planbook menu) or by downloading a fesh copy from my website. If you download the application manually, please be sure to replace your existing copy of the program (which should reside in the Applications folder of your computer).
Mac App Store customers will need to wait a few days for Apple to approve this update. Once approved, the update will be available in the "Updates" tab of the Mac App Store App on your computer.